"
Thunder, kachigga, kachigga, say with me, kachigga, kachigga, kachigga
"

–Chick Hicks cathphrase

Chick "Thunder" Hicks is the main antagonist from the 2006 Pixar movie, Cars. he was the Piston Cup competitor and the rival of Lightning McQueen.
He was voiced by Michael Keaton in Cars and Bob Peterson in Cars 3.
Personality
Although highly talented and gifted at racing (he would not have maintained #2 spot as long as he had if he was not, which may have resulted from cheating), Chick Hicks is extremely rude, arrogant, conniving, self-centered, manipulative and focused on himself and winning, like McQueen himself, but has grown impatient with losing. He often harasses others with his catchphrase "Ka-chigga.". This along with his ruthless cold hearted methods eventually cost him his fans.
During his brief cameo during Cars 3, despite now being a news reporter and hosting his own show, Chick still remains an unpleasant and selfish bully. He derides McQueen on TV several times throughout the film for not being as good of a racer as Jackson Storm, and once again shows that he let his arrogance and anger control his actions.
He also gloats on his Piston Cup victory and presents his trophy next to him. Because of this, his selfishness once again becomes his downfall when McQueen finally beats him in a virtual race at the canonical Disney World attraction, Lightning McQueen's Racing Academy.
Biography
Cars
Chick was seen taking a pit stop in the Dinoco 400. Later, he bumps the Transberry Juice racer, showing that he is the main villain. However, he was unexpectedly overtaken by The King, Strip Weathers. Darrell Caltrip and Bob Cutlass showed that Chick was behind his arch-enemy in his entire career, and became more impatient when McQueen came in. Chick was trying to overtake The King but failed, and later had to stop McQueen. He won Round 1, but lost Round 2. Because of this, Chick slams McQueen off the track to get back to The King. To make sure he gets more distance between him and McQueen, he slammed the RPM racer, who hits the Sputter Stop Racer, who hits the Faux Wheel Drive racer, and so on, and causes a massive crash. Unexpectedly, McQueen went through.
When Chick was in the pits, he was in pride till his crew chief told him McQueen went through and told his pit crew to go faster, ending up with him being in the back. He rushed from the back to front to win, and he used his time wisely to win when McQueen lost his tires, but he failed. Chick later comes in after McQueen's pit crew leave. He taunts him, saying that the Piston Cup was his, but McQueen attracted more paparazzi. Later, when the three-way tie scene happens, Chick hosts his plan by telling McQueen whoever gets to California first gets Dinoco all for themselves. Knowing that McQueen wanted to be with Dinoco, he presumably had the Delinquent Road Hazards to keep his driver staying up all night so McQueen may get lost. When McQueen was lost by Chick's plan, the latter steals his fans by stealing how McQueen attracts people and sh-ooze with Dinoco. Later, when McQueen watches Mack's TV, he sees that Chick stole most of his fans, and stole his catchphrase as "Ka-chigga" as well.
After attracting more fans, he was in the track "Kachigga"-ing McQueen. When the race happens, he slams his door and laughs when McQueen goes out of the track. When McQueen was coming, Chick slams McQueen, but his backward trick made Chick's plan fail. In anger, he burst McQueen's tire, but Guido's record made Chick enraged. Because of this, Chick tries to hit McQueen but misses him, so he slams McQueen and The King off the track, and the latter was about to lose. As McQueen nears the finish line, Chick, refusing to finish the race behind The King again, kicks his rival in the butt (sideswipes in the bumper), sending The King into a violent crash. McQueen sees The King's condition on a TV monitor, and (recalling Doc Hudson's famous crash) stops just before the line, allowing Chick to win the race. However, as Chick braggingly celebrates his victory, he realizes that the fans (including McQueen's friends) aren't cheering him on because of his notorious act, and instead giving praise to McQueen for his respectful act on helping The King.
After McQueen pushes The King to the finish line, Chick comes into the podium and asks for his Piston Cup. Later, he asks for confetti, but to his shock, they slammed him with the confetti instead of using it as a celebration for him. Later, he "Kachigga"s, but the media and his fans booed showing they are unhappy with him because they all finally clearly saw his heartless actions and found out he won by cheating, finally knowing Chick Hicks was the one who crashed all the racers, popped McQueen's tire, and later they all saw him take out Strip Weathers, they all threw discarded tires, debris, and other stuff on him. Chick gets away with the Piston Cup but defeated and possibly chose to retire or got banned from racing for bad sportsmanship after McQueen wins his 4th Piston Cup. But Chick has tainted his image because of his self caring heartless actions and will never have any fans ever again now they all know who he truly is. Nevertheless, McQueen is still given applause by his friends and the rest of the crowd for his good sportsmanship, along with the King, and the former is given the opportunity by Tex Dinoco to become their new racer. However, McQueen declines, choosing to stay with Rust-Eze instead, but tells Tex to have Mater ride on a Dinoco helicopter.
Cars 3
Chick is disqualified from racing and now an announcer for RSN and hosts his own TV show Chick Picks, where he introduces Jackson Storm along with special guest Natalie Certain. When Storm wins the Gears and Glory 450 at the Heartland Motor Speedway, Chick accompanies him on the winner's podium. Later, McQueen watches on Mack's television where Chick and Natalie give a report on Storm beating the record for fastest lap in Piston Cup history at the Florida International Speedway and the possibility of McQueen's retirement. He is not seen again afterward. Despite this, he shows some delight that Lightning lost showing that he might not have gotten over what happened. That said since he hosts his own show he might have gained some of his former fans back. It is also unknown why he became an announcer.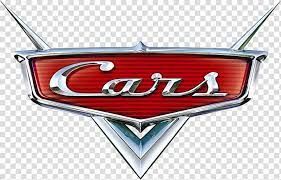 |50px]]

Villains
Template:Underline Movies
Cars: Chick Hicks,Bruiser Bukowski
Cars 2: The Lemons (Miles Axlerod, Professor Zundapp, Grem, Acer, Victor Hugo, J. Curby Gremlin, Tyler Gremlin, Don Crumlin, Ivan, Tony Trihull, Alexander Hugo, Towga Gremlin, Kai Gremlin, Tai Gremlin, Keith Gremlin, Vladimir Trunkov, Tubbs Pacer, Petey Pacer, Fred Pacer, Hugos, Gremlins, Trunkovs, Jerome Ramped)
Cars 3:Jackson Storm, Sterling,Miss Fritter
Planes: Ripslinger,Ned and Zed
Planes: Fire & Rescue: Cad Spinner,Chuck Shocks

Shorts, television & video games
Kabuto | Big D | Chick Hicks Racing Academy